What do you get the person that has everything?
If you're running out of ideas, take a deep breath. I got you! If you're looking for a one-of-a-kind, super artsy gift to give, keep reading!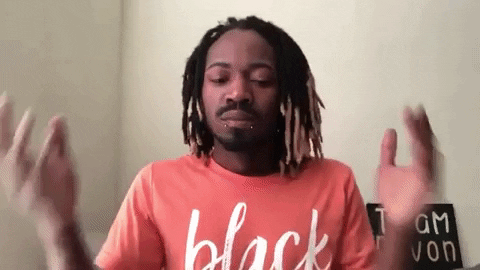 I can guarantee the gifts I am about to list, your person won't have! How can I be so sure you might ask. I can guarantee it because these gifts were designed and handmade by yours truly! 
Let's get started with the Onyx No. 1 Dangles!
I love the shape of these earrings and the modern vase-like beads. The left earring is a reverse mirror of the right. These are so fun and eclectic! They enhance the uniqueness and beauty of the wearer. 
Onyx No. 1 Dangles, $27.00
We are on a roll here. Let's keep going! 
Next up are the Basquiat Studs! The name itself hints at the expressionism of these earrings! No doubt your art lover will adore these earrings. They are available in cranberry and black! 
P.S All of the earrings in this article are super light. They are made of polymer clay which is a light-weight modeling clay.
Now that you've seen the options, feeling better? I hope I've taken the pressure off of shopping for a gift. If you didn't see what you were looking for here, browse the rest of my shop for more unique pieces.
Don't forget to check out our instagram for more behind the scenes and shop updates!